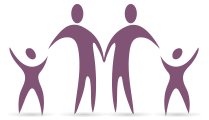 Patient Reviews for Stricklandgate Dental Practice
If you are happy with the treatment and service you have received as a patient at Stricklandgate Dental - we would be very grateful if you could leave a Google review for the practice. If you do not have a Google account you will be asked to create one. Below are some of the 5 star reviews our happy patients have written for us.
Lastest Reviews
Slept like an angel last night for the first time in weeks thanks to my beautiful new crown that has not only cured the dull ache in my cracked tooth but looks 100% better than the awful silver filing it has replaced. My only regret is I didn't go sooner, as a terribly nervous patient who's blood pressure doubles at the prospect of a trip to the dentist I am delighted to say I never felt a thing and was put perfectly at ease...... thank you Dr Patel.
Brilliant practice led by Dr Satya Patel. High quality dentistry by a team you can trust!
I attended the dental practice last Friday. Zoe was wonderful with me. A filling and an extraction and I left feeling cared for and with a positive attitude. I am terrified of the dentist! What a caring and professional team!!
I would definitely recommend Dr Satya Patel. He is highly skilled and looks at the whole mouth when deciding on treatment, so that the result is an integrated and comfortable bite. He also takes time to discuss the options for treatment so that you can make informed decisions. A recent root canal procedure I had was meticulously carried out with very little discomfort. The rest of the staff are always cheerful and helpful and Jane in particular has been very patient with sorting out emergency appointments. Thank you.
Fantastic place, friendly staff. Have been coming here for years, my 3 year old daughter loves her visits to the dentist where she is made to feel at ease. Would highly recommend.
I travelled to Stricklandgate dental practice from Leeds to have cosmetic treatment with Dr Satya Patel. I wanted to see the "best dentist" for my treatment. I love my new smile! He also saw my 2 young daughters who had fun on their first trip to Penrith! The practice is friendly and makes your visit to the dentist enjoyable :-)
Was not looking forward to this, but found the whole experience brilliant, relaxing and not sure why I was so worried... I was placed in very capable hands..... more than competent & professional.... thanks to all the wonderful team. Highly recommended.
Stricklandgate dental practice has a very friendly team. I am impressed with the technology and high standard of treatment. Would highly recommend.
Many thanks to Dr Patel for the patience and attention to detail when carrying out dental work on my teeth in recent years. Dr Patel was calm and assuring when having to stop several times during various treatments due to my gag reflex and fear of dental work.
A warm friendly well run practice with highly professional and dedicated staff committed to the highest quality standards of patient care. Highly recommended.
Very impressed with the service I received from the dentist from start to finish. Dentist was very professional and explained all options before treatment. Reassuring to know what they are going to do before they start. Helpful and friendly staff, would definitely recommend.
Friendly and gentle dentist. Lovely practice in a beautiful building. Would highly recommend.
Wonderful friendly staff made the whole treatment process a pleasure.
Great practice with Perfectionist Dentist and friendly team! Highly recommended.